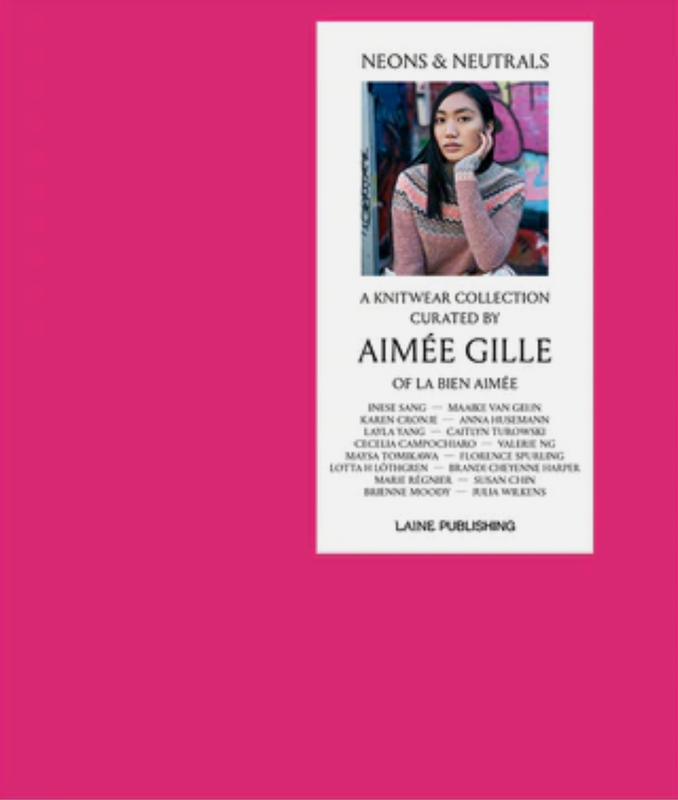 Neons & Neutrals by Aimée Gille- Laine Publishing
by Laine Publishing
Neons & Neutrals: A Knitwear Collection Curated by Aimée Gille of La Bien Aimée is a sequel to Aimée's first book, the best selling "Worsted".   The collection, if possible is even better and includes 16 patterns from 16 talented designers.
It is an eclectic collection of patterns that invites crafters to combine yarn in new and unexpected ways across brands and bases. The designs showcase modern knitting at its best, using a variety of techniques and unique and unexpected color combinations. Most of the patterns are photographed in two different samples – worked in different colors and yarns, giving you ample inspiration for your own versions.
The book features designs by the following designers: Inese Sang, Maaike van Geijn, Karen Cronje, Anna Husemann, Layla Yang, Caitlyn Turowski, Cecelia Campochiaro, Valerie Ng, Maysa Tomikawa, Florence Spurling, Lotta H Löthgren, Brandi Cheyenne Harper, Marie Régnier, Susan Chin, Brienne Moody and Julia Wilkens.