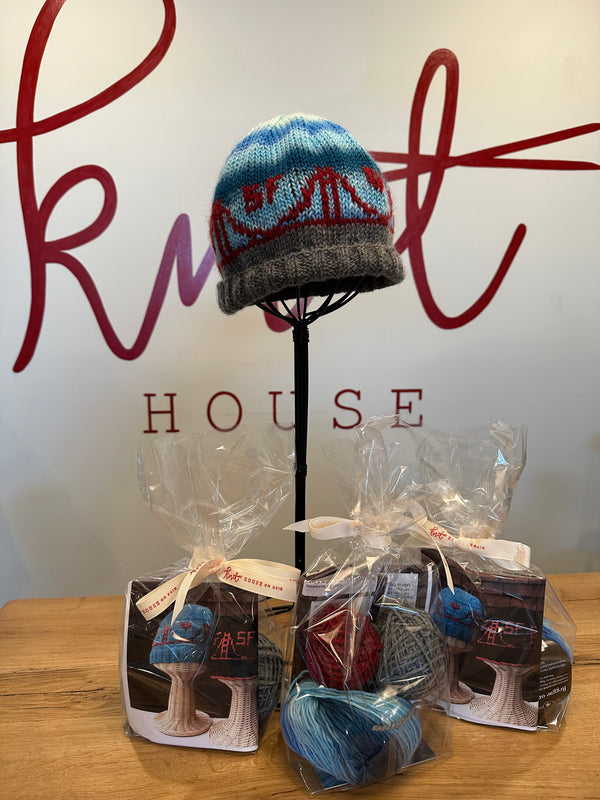 Golden Gate Bridge Hat Kit
This hat was created by Sophia Kurnik and inspired by the most famous of our local monuments.  The hat is for those who live here in the Bay Area and for those who visit.  
There are two options to place between the bridge towers, either a heart or a "SF" logo.  These help to secure the yarn when there are long runs.  
The kit includes the pattern and worsted weight yarn.  Use the colors suggested or choose your favorite Bay Area colors....black and orange for the SF Giants or blue and gold for the Warriors.
The hat is knit with a US 6 for the brim and US 7 for the main body.